Welcome to the Office of University Collaborations!
The Wake Forest Office of University Collaborations, founded in 2019, is a division of the Office of the Provost focusing institutional resources in service to campus and community needs. We demonstrate our commitment to the University's motto, Pro Humanitate, by acting as an incubator for students, staff, and faculty to pursue creative collaborations within the campus and the community at large.
Collaboration of Local Stakeholders to Create Forsyth County Digital Equity Plan
A broad-based collaborative of local stakeholders in conjunction with a national consulting firm, has begun work to develop a comprehensive digital equity plan for Forsyth County with the goal of bridging the "digital divide" in our community.
Winston-Salem has BIG Ideas!
Wake Forest University, New York City's New Museum, and dozens of local community partners marked the culmination of a year of creative collaborations with the IdeasCityWS Marketplace Of Ideas festival on Saturday, October 2, in Bailey Park. Relive some of the highlights of the festival through the lens of Wake Forest photographer, Ken Bennett.
The Forsyth County Digital Equity Committee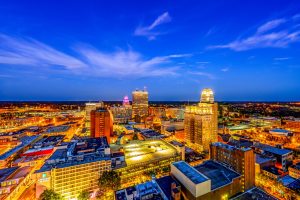 IdeasCityWS Marketplace of Ideas Photo Story